Bringing more new homes to Cheltenham with £180m investment to increase the supply of housing and investing to build resilient communities to make Cheltenham a better place to live for everyone 
 Development update from Alison Salter – Head of Development – Cheltenham Borough Homes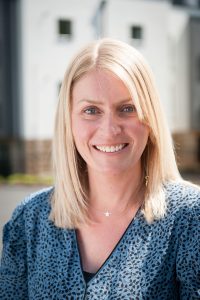 "Since 2006 we have been working with communities across Cheltenham to regenerate neighbourhoods and build new homes in places where people want to live now and in the future. 
 In partnership with Cheltenham Borough Council and a range of local contractors we continue to build new properties across Cheltenham, made possible via our £180m investment to increase the supply of housing and investing to build resilient communities to make Cheltenham a better place to live for everyone.   
 We have a strong delivery track record having developed 182 new affordable homes over the last 11 years.  
 Our mission is to build a pipeline of 500 affordable homes by March 2023. We are well on our way to doing this and have a range of development opportunities we are exploring.  
 To support Cheltenham Borough Council's response to the climate emergency, on sites we own and where we are in control of the designs, all new homes will be delivered to be net zero carbon, exceeding building regulations standards and providing highly energy efficient and sustainable homes.   
 We're passionate about creating communities and providing spaces for them to thrive and are designing homes to have a positive impact on the environment, bring residents together and boost biodiversity where possible. 
We have a multi tenure programme including social rent, affordable rent, private market rent and shared ownership. You can view more details of the new homes and key projects we have delivered and an update on our future developments here."