About Tenant Scrutiny Improvement Panel
A tenant scrutiny panel was formed in 2010 to enable tenants to scrutinise and improve the way their housing service is run.
The aim of Tenant Scrutiny Improvement Panel (TSIP) is to ensure that tenants are at the heart of CBH through the scrutiny of services. The panel continue to be influential in making changes and improvements to the business by working closely CBH staff, the CBH Board and tenants whilst being accountable to all residents and leaseholders.
TSIP have carried out scrutiny and improvement activities in a variety of service areas including:
Could you be our next TSIP member?
By becoming a member of this influential panel you can make a difference to your community by helping us to test, develop and shape our services.
Want to find out more? Find out how joining TSIP has helped increase Jenni's confidence and skills by reading her story below: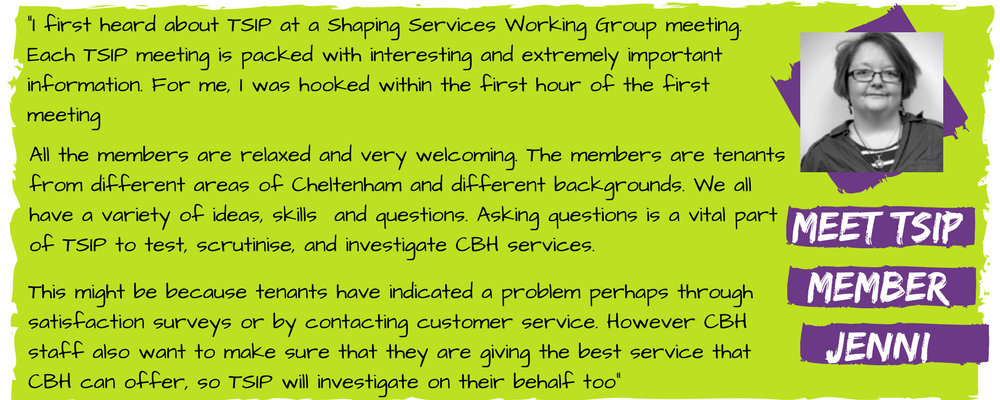 To get involved, to find out more about the group, or if you have any new ideas or feel that there are areas of your housing service that you feel we should be looking at, TSIP would like to hear from you!
You can contact us through the Community Investment Team on 0800 408 0000 | communityinvolvement@cbh.org
Alternatively, complete the form